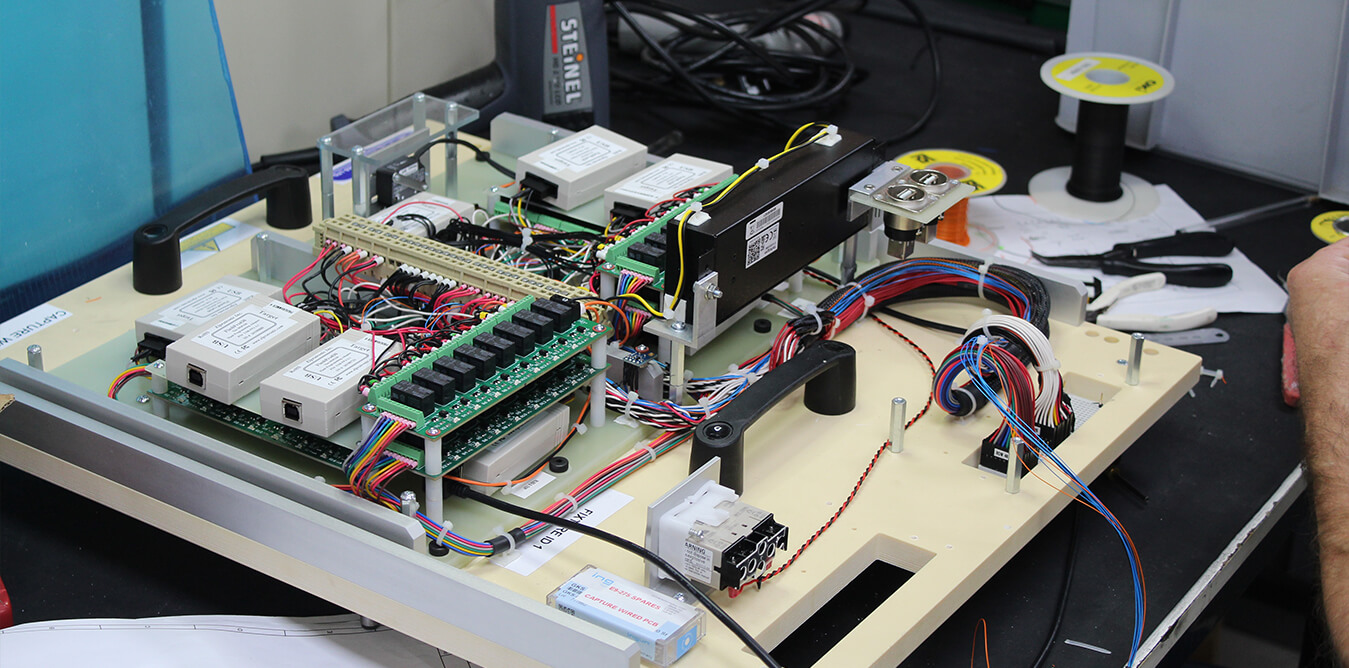 About TestWorks
Electronics Design, Manufacture & Test
Established in 2001, TestWorks offers end-to-end electronics design, manufacture and test with expertise across a wide range of industries.
We offer a range of capabilities, from full product design through to the development and manufacture of electronics systems and custom test solutions, in addition to PCB, cable and box build assembly.
Operating in numerous markets throughout the UK and worldwide with multinational organisations, TestWorks is renowned for complex electronics design,  manufacture & test solutions to Aerospace and Defence, Medical, Oil & Gas, Automotive, Industrial Safety and Control, Wireless Communications, Marine Navigation, Power Generation, Drive Technology and Metrology sectors.
In 2021 we were bought by i3 Group Solutions and now form the Electronics Design, Manufacture & Test division (EDMT) alongside the Advanced Manufacturing Systems (AMS) division. We operate from five strategic locations in the UK.
ISO9001 Certification
The Quality Management System of TestWorks Group applicable to Design, Test and Manufacturing of Mechanical, Electro-Mechanical, Electrical and Electronic Equipment and Design and Test of Software and Software Systems has been assessed and registered by NQA against the provisions of ISO 9001: 2015 for our sites at Letchworth Garden City, Emsworth, Cambridge, Dunfermline and Aylesbury.