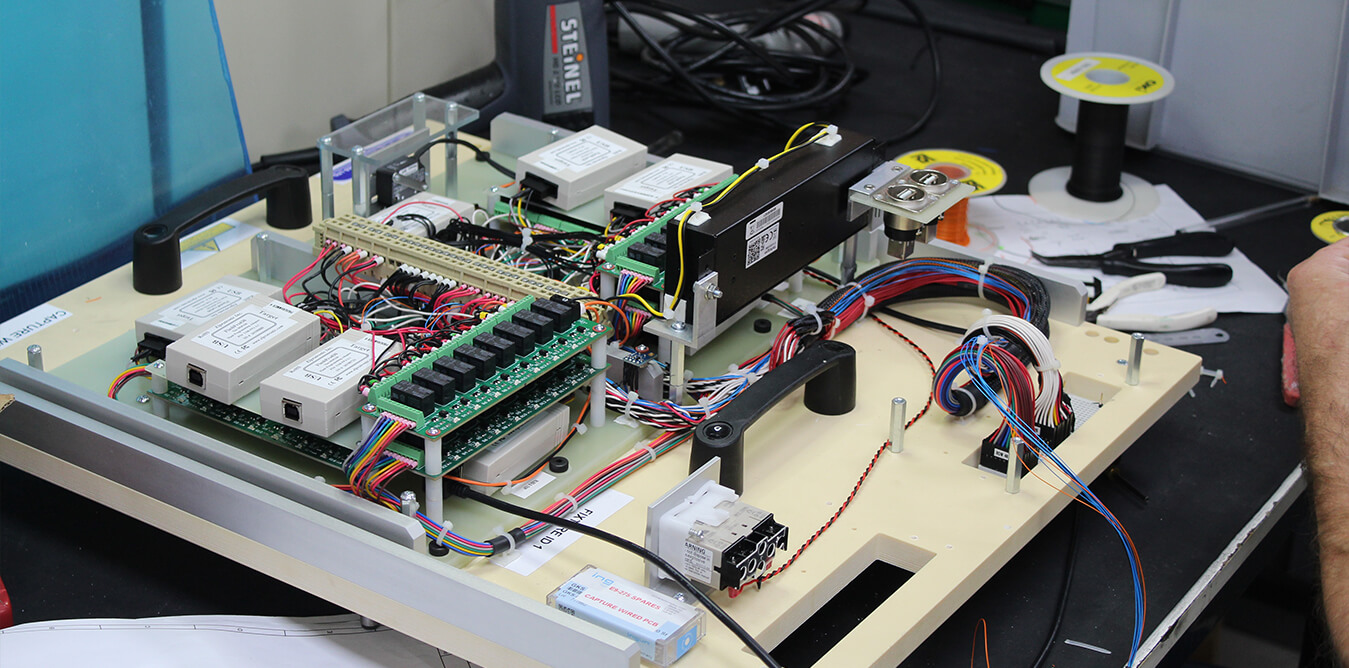 Box Build Assemblies
We create electromechanical box builds from prototype to production
"We needed a box build expert to deliver customisation of chassis, fitting PCBs, modules and subassemblies, and wiring and testing."
Sound familiar? We can help.
Our box build capabilities cover customisation of chassis, installation of PCBs, and other modules or subassemblies, as well as the complete wiring and testing of your product. We can assemble units of any complexity, from a simple PCB in a box, to full panel customisation, integration and wiring.
With full mechanical design in-house, plus complete PCB design and layout capability, we can take your prototype box build design forward to provide a fully functional and highly professional end product.
Small box builds to large cabinets
Subassemblies
Build to print
Full design capability, where required
Quantities from 10s to 100s
Box Build Assemblies
A box build is essentially everything else involved in an electromechanical assembly over and above the production of the printed circuit board. Sometimes known as a "systems integration" each box build process is specific to the project it is for.
Box build assemblies vary in degrees of complexity but a typical box build assembly might include the installation of a series of sub-assemblies and other components, routing of cabling or wire harnesses and the fabrication of the box build enclosures.
Got a
question

? Need a

quote

? Get in touch.
Our team of experts are available to answer your questions and provide guidance on how we might help you tackle your project.